Featured Pet of the Month: Meet Kiowa!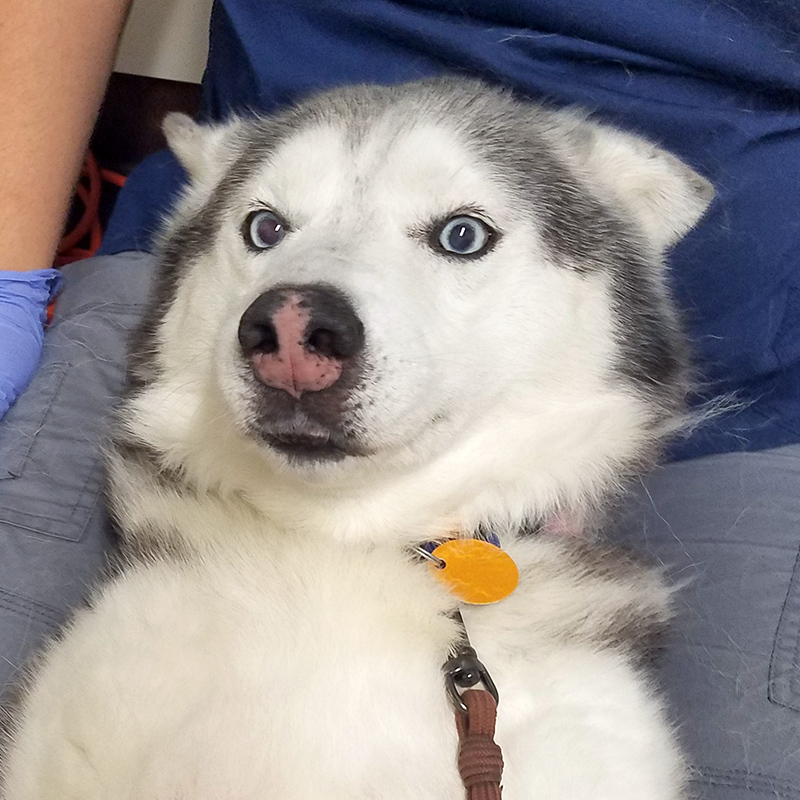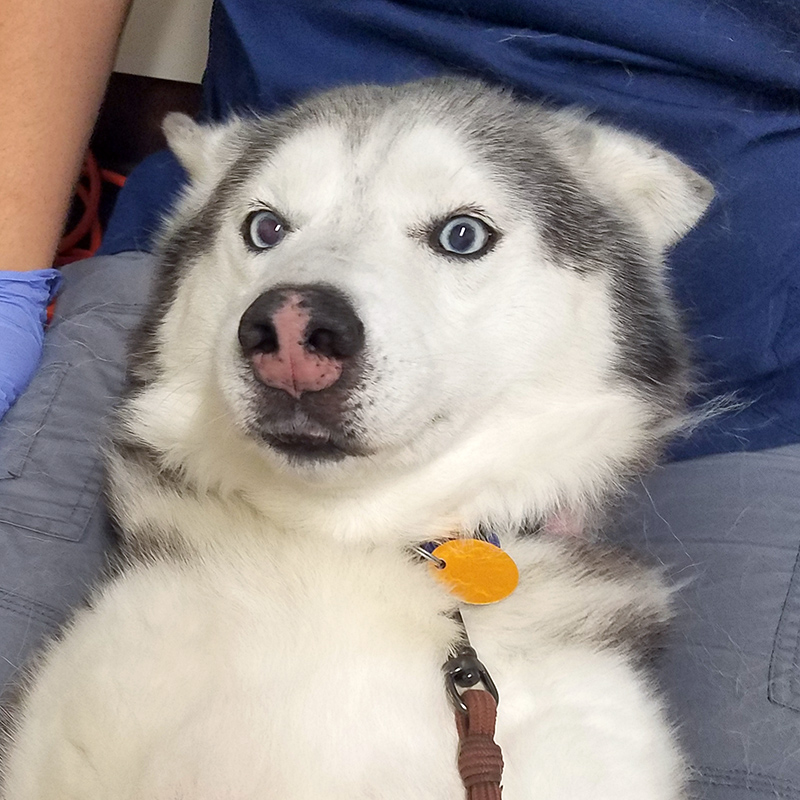 This month's featured Pearly White Pet is Kiowa McCormack. Kiowa is a 10 year old Siberian Husky whose ancestral line is known for their excellent ability to pull sleds! These energetic and resilient dogs have a thick double fur coat that originally helped them withstand the cold temperatures of the Siberian Arctic. Siberian Huskies were originally bred by the Chukchi people; a native people that inhabited eastern Siberia.
Huskies in North America
Siberian Huskies were first introduced into North America between 1899-1909 by a Russian fur trader named William Goosak. Goosak brought huskies to Nome, Alaska to be used as sled dogs. This introduction of the breed to Alaska would soon prove life-saving for the residents of Nome just 20 years later.
Togo and Balto are two of the famous huskies that helped deliver a diphtheria antitoxin serum over 600 miles from Nenana to Nome saving the lives of the residents of Nome and the surrounding communities from an incipient epidemic. All-in-all, there were twenty mushers and 150 sled dogs that relayed the serum across the Alaskan territory over five-and-a-half days to deliver the life-saving antitoxin. Togo led his pack across the longest stretch of the journey covering 91 miles of the most dangerous terrain and Balto was the lead sled dog that lead his pack with the antitoxin on the final stretch of the journey into Nome.
A bronze statue was erected at Central Park in New York City to commemorate this historic and heroic journey. The plaque upon the statue reads:
"Dedicated to the indomitable spirit of the sled dogs that relayed antitoxin six hundred miles over rough ice, across treacherous waters, through Arctic blizzards from Nenana to the relief of stricken Nome in the winter of 1925. Endurance · Fidelity ·Intelligence."