Featured Pet of the Month: Meet Roxie and Mate`o!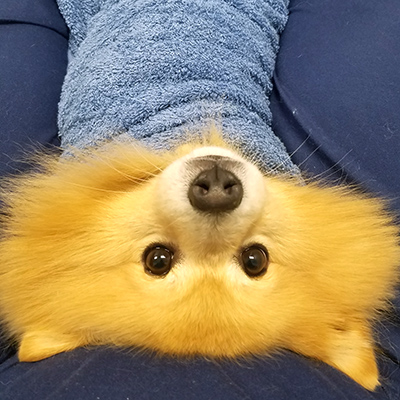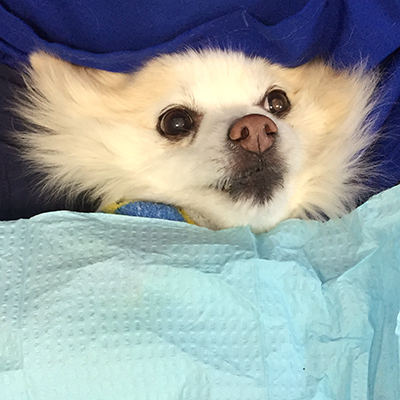 As our winter season continues, we are featuring another cold-weather dog breed; this time of the sturdy, yet smaller variety. Meet "Roxie" Williams, a 14-year-old, female Pomeranian & "Mate`o" Alexander, a 3-year-old, male Pomeranian! These balls of fluff are the smallest of the Spitz breeds and hail from the northern regions of Germany & Poland in an area called, you guessed it, Pomerania. The name derives from the Slavic po more, meaning "of or by the sea." So my interpretation of this is to mean "little dog of the sea." Pretty adorable if you ask me.
Famous Pomeranians
Some notable Poms throughout history: Pomeranians have been quite popular among royalty. And why not?! Napoleon Bonaparte, Emperor of France from 1804 through 1815, enjoyed the company of Poms. King George IV of England (August 12, 1762 – June 26, 1830) also enjoyed Pomeranians as part of his royal family. And from the beginning of her reign in 1837 until her death in 1901, Queen Victoria of England loved the breed so much, she not only owned several personally, but even had her very own successful breeding kennel which greatly influenced the breed standard. In 1912, two Pomeranians were among only three dogs to survive the sinking of RMS Titanic. A Pomeranian called "Lady", owned by Miss Margaret Hays, escaped with her owner in lifeboat number seven, while Elizabeth Barrett Rothschild took her Pom to safety with her in lifeboat number six.
Pomeranians in the United States
In the U.S., Pomeranians can be traced back as far as 1898 when the breed was first registered with the American Kennel Club. Over the next 100 years, the breed has steadily gained in popularity reaching a top ranking of 10th in the AKC in 1998 and has remained in the top 20 every year since! That's one popular breed!
We are happy to have so many Pomeranians in our PWP family! Here's a PWP shout out to "Daisy" Jordan, "Bacon" Creevy, "Jojo" Bernstein, "Max" Fox, "Othello" Slavoff, "Buddy", "Bunny", and "Angel" Parsons, & "Danny" Wang! Thank you for being a part of our family and making the world more adorable because of your fluffy, fabulous selves.